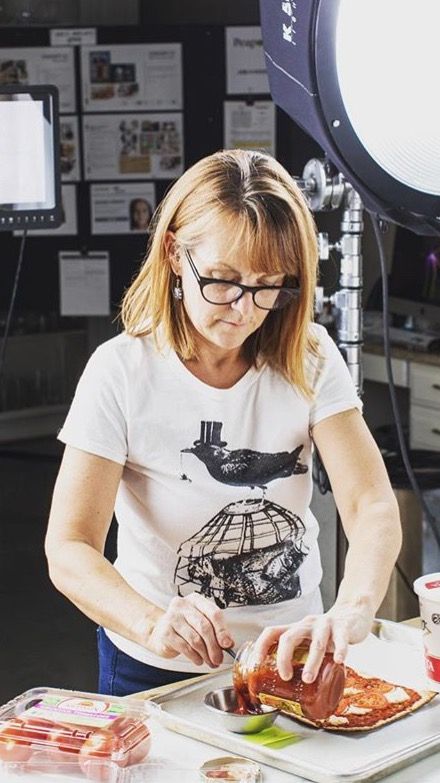 create.
I have loved to play with food since I was a kid. I used to make bread balls under the dinner table (so my dad didn't get mad). I began cooking at age 5, and my first recipe development project yielded peaches with mustard...yum! I have been a food stylist and recipe developer in the Chicago area and nationally for more than 25 years. My passport is always up to date and I am excited to work anywhere.
I studied architecture and design until my senior year of college, when to the dismay of my parents, I switched my major and began again. I received a Bachelor of Science degree in Food Science from Iowa State University. I continue to study and learn to keep abreast of best techniques and current trends. I studied chef's techniques at Culinary and Hospitality Institute of Chicago. I learned techniques for ice cream styling, one of my specialties, at Food on Film. I have also studied cake decorating, Chocolate Artistry with Pam Vieau, and Pulled Sugar with Laurie Bradach. Food styling combines my passion for food and love of design.
I'm creative and very easy to work with....never a prima donna! I am happy to provide input when desired, and equally content to follow your vision to the letter.